Dear Friends,
For the first time in six years, La Magna will take place within the 1st Regional Meeting of Virtual Educa for the Americas taking place from December 17 to 18, 2013 at the Puerto Rico Convention Center.
This strategic alliance with Virtual Educa - the Organization of American States, will combine the events of our La Magna Conference and La Magna Competition with three days of conferences and plenary sessions for educators from all across the Americas.
Our La Magna Conference will show new ways in which the OE Intensive Treatment Program has achieved Social Educational Transformation through the popularization of the Natural Sciences and Mathematics and the dynamic interaction between students and teachers by means of the Virtual Classroom module of the Intensive Treatment Program from Operation Exito, among other themes of widespread interest to the educational community.
This 1st Regional Meeting of Virtual Educa for the Americas will provide a forum for the discussion of strategic political themes connecting North and South America by way of the Caribbean. This meeting will bring together senior representatives from governments, the private sector, universities and other organizations and institutions that are interested in the development and progress of education across the Americas.
We will have the honor of closing this great meeting with La Magna Competition, where the student finalists from at least five Operation Exito countries will be on hand to participate in a series of adventures culminating with the opportunity to compete for an academic scholarship of $100,000.
We hope to see you in Puerto Rico as part of this unique opportunity for education in The Americas.
See you soon,
LA MAGNA COMPETITION
First, the finalists will embark on La Magna Route, an educational trip across the Island of Enchantment consisting of high-adrenaline activities completely aligned with the contents that will challenge the students in La Magna Conference on December 17 and 18 in the Puerto Rico Convention Center. The students will be competing for a wonderful dream: a $100,000 academic scholarship.
YOU CAN ALSO PARTICIPATE IN THE MAGNA OF OPERATIONEXITO.COM
In December 2012, Puerto Rico's delegate to La Magna, Derek García, beat out eight competitors representing other Latin American countries and New York. This impressive student who has yet to finish his final year of high school won a magnificent adventure to Australia and an academic scholarship worth $100,000.
You too can participate in the Operation Exito La Magna.
Student representatives from different countries around the world can participate in La Magna Competition. In order to participate, students must meet conditions that are subject to agreement between Casa Grande Interactive Communications Inc./Operation Exito and the local authorities in each country.
If you would like to see your country represented in La Magna International Competition, please contact us.
MAGNA 2008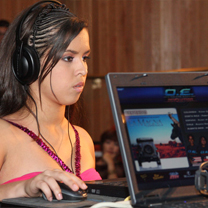 MAGNA 2009
MAGNA 2010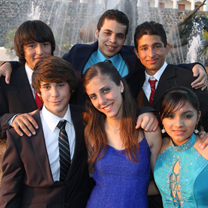 MAGNA 2011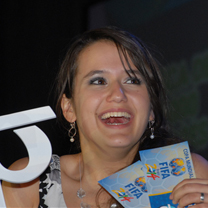 MAGNA 2012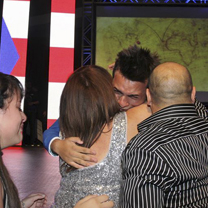 If you have questions or would like more information about this project or if you want your country to be part of La Magna International Competition from Operation Exito, please send us an email at info@operationexito.com.
Name (*)
Last Name (*)
Charge
School / Company
E-Mail (*)
Country
State / Province (*)
City (*)
Zip Code
Address
Comments